Some information on the territory of the Island of San Pietro
The island of San Pietro is one of the two main islands of the Sulcis archipelago.
Located in the southwestern part of Sardinia, it has an extension of 51 km and about 6000 inhabitants all concentrated in the town of Carloforte, the only inhabited center.
Lava flows and craters are signs of an Ancient island of volcanic origin.
The east coast where the port of Carloforte is also located is sandy and flat while the west coast has overhangs on the sea.
Off the north-eastern coast there are two small islands belonging to the municipality of Carloforte, the very small Isola dei Ratti and the larger Piana island.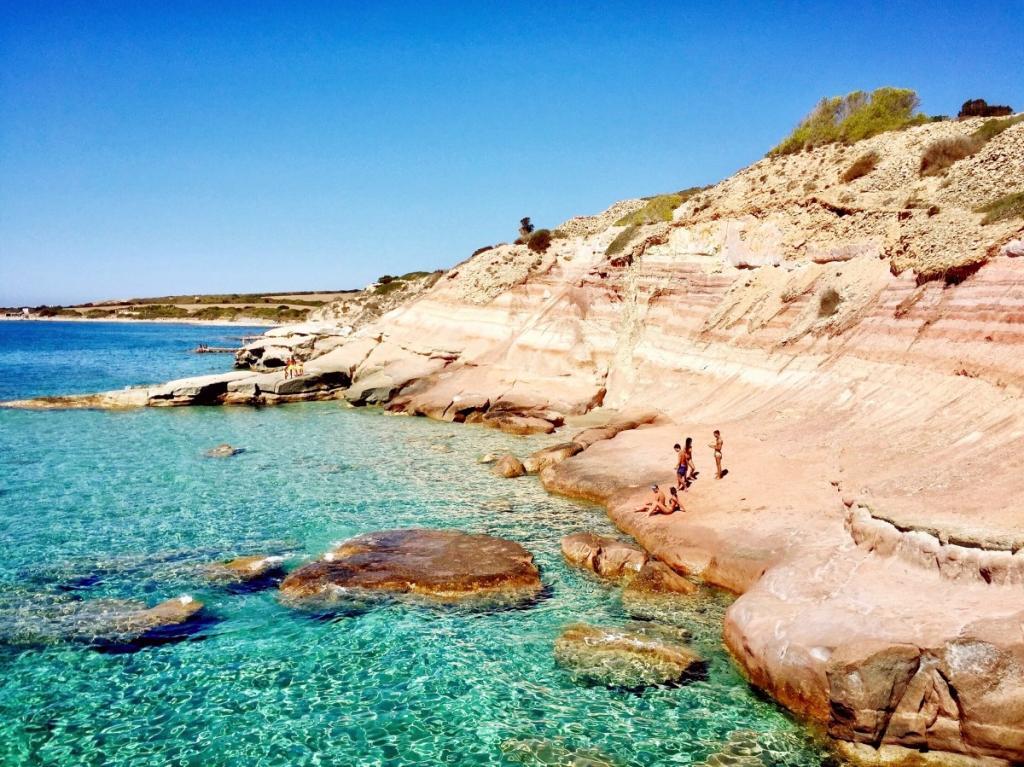 Activities and curiosities
On the Piana island there are buildings dating back to the most important Tonnare in Sardinia, now transformed into tourist villages on the island.
There are no streams or waterways but numerous ponds and marshes. The hinterland has a hilly morphology, and small family-run gardens.
The vegetation is that of the typical Mediterranean scrub.
In the period between May 15 and June 15 along the coasts of the islands of Sant'Antioco and San Pietro there is the passage of tuna and the Calata della Tonnara, the traditional fishing of bluefin tuna, is carried out.
The island can be reached from Portovesme and Calasetta.
Paradise for diving
To the north the wonderful Cala Vinagra, to the west Cala Fico and Capo Sandalo with its nineteenth-century lighthouse and an imposing promontory.
Further south, Le Colonne, the two stacks symbolizing the Island of San Pietro.
Also take a look at the beautiful island of Sant'Antioco.
Plan your stay in these parts by consulting our advice.
Refine your search using the appropriate filters and choose where to sleep and where to eat to visit the Island of San Pietro.