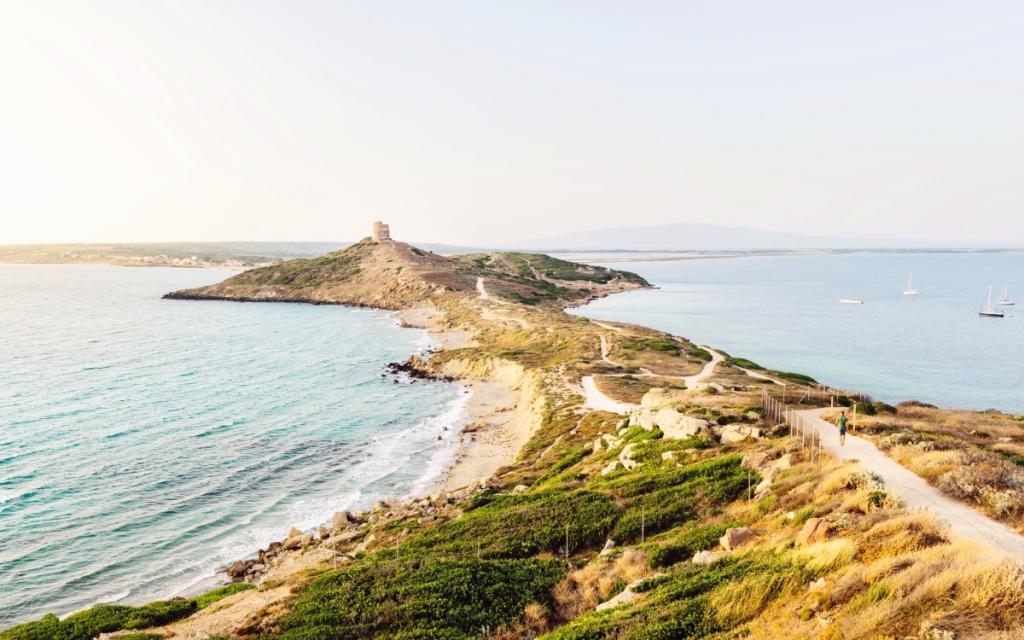 Sinis has been defined by Europe as the tourist destination par excellence.
This is because in this locality, traditions and tourism live in perfect harmony.
Between beaches and museums.
The beaches here can also be reached by bicycle, imagine a nice walk and then a nice swim in the crystal clear sea!
Unique beaches consisting of wonderful sand dunes. You can't miss to visit Is Aruttas beach.
A series of natural ecosystems and archaeological sites are concentrated in this area.
This land that has been described as "the most attractive island in Europe", in fact this is the home of some of Sardinia's best attractions, including the Giovanni Marongiu Civic Museum.
Here you will find a large collection of finds from the neolithic villages of the area, from the Nuragic villages of Sinis and above all of the city of Tharros.
You cannot miss a visit to the Giants of Mont'e Prama, found near the Pond of Cabras, in the mid-1970s.
Small hamlets and villages to see that make the area unique in its kind.
The Stagno di Cabras
Imagine pink flamingos, kingfishers, hawks and herons by the thousands who live and reproduce here.
A natural spectacle loved by birdwatchers and beyond. Very impressive and exciting.
We recommend a nice walk, perhaps on horseback during sunset.
Close your eyes and imagine you are already there!
With its 2200 hectares of surface, the Pond of Cabras is the most important marsh environment in Sardinia and one of the most important in Europe.
Think that until the seventies of the last century, the pond was privately owned and fishing with rush boats was still practiced.
The so-called "is fassonis", in Sardinian language.
Today they are no longer used, but you may be lucky enough to observe them in some tourist event.
San Giovanni di Sinis
This is the name of the village and the beautiful early Christian church.
Its particular shapes make it very original. Just think, its first construction dates back to the Byzantine period.
The quaint village is of inestimable value.
It is located between the Pond of Cabras and Capo San Marco, and made even more special by the ruins of the ancient city of Tharros.
A few steps from the archaeological excavations you can still admire the reed-wood fishermen's houses.